Global Lives Immersive Video Exhibit
January 9, 2014 @ 6:00 pm

-

11:00 pm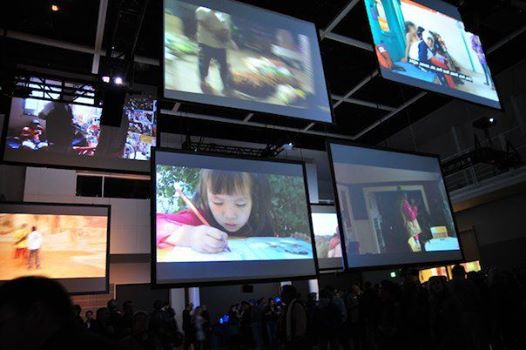 You're invited to a party & sneak preview for Lives in Transit
Experience an immersive video exhibit preview of our Lives in Transit series (view 5 samples)
Meet passionate people involved in arts, education, new media, film, and travel
Enjoy appetizers by CollectiveGreenSF and tea service by RonJon Terlane
Later on, enjoy dancing and music by DJs Hey Man!, Sonicker, & Duserock – and Jiten Daiko drummers!
Join us on January 9th, 6pm at 1425 Folsom St in San Francisco.
6:00pm – doors open for VIP and GVIP members
7:00pm – doors open for all guests with appetizers for all & drinks at a cash bar
8:00pm – learn about collaborative filmmaking for building empathy
Andrew Mahlstedt, teacher & volunteer with the Lives in Transit Nepal shoot
Naomi Ture – filmmaker & producer of the Vietnam shoot
Nicki Pfaff – teacher using Global Lives video to build empathy in her classroom
9:30pm – party on with music, dancing, and more.
Tickets available by donation
With your support, we will send curriculum kits we created for over 400 teachers around the world who want to use our videos as a resource to build empathy in their classroom. This event is 48 hours before our deadline – learn more at globallives.org/donate!
Gratitude to our supporters
The Global Lives Project is building a video library of life experience. We are a volunteer-driven, donor-funded nonprofit dedicated to global citizenship through empathy and cross-cultural understanding. We are grateful to the National Endowment for the Arts and to many individual donors whose support made Lives in Transit possible.
We are also grateful to have support for this event
Presenting Sponsor:
Community Partner:
Ambassadors:
Jane McGonigal, SuperBetter Labs & author of Reality is Broken
Darian Rodriguez, Social Media for Nonprofits
Lawrence Wilkinson, Heminge & Condell
Laura Welcher, Long Now Foundation
David Evan Harris, Global Lives Project
Pete Forsythe, Wiki Strategies
Sara Crouse, Creative Commons
Melissa Martin, Method
Rosa Wu, Google
Afonso Salcedo, Sutro Studios
Nicole Pfaff, Global Lives Project
Jessamine Chen, VMware Foundation
Vijay Karunamurthy, AVOS Systems
Duleesha Kulasooriya, Deloitte Center for the Edge
Daniel Dennis Jones, Harvard University, Berkman Center for Internet and Society
Barak Kassar, Rassak Experience
Sarah Davis, Global Lives Project
Naomi Ture, Ture Productions
Steve Grove, Google
Learie Hercules, Octavia Technologies
 Above: our event set-up underway at the historic Folsom Street Foundry!
 Parking is available at Royal Parking, 12th St at Kissling (see address in Google Maps)